Level barhaa, kuch next ker… josh ko apne test ker!
Wearing a classy red leather suit, riding a dirtbike, you almost thought you'd never see Saba Qamar, the English Medium actress, in such a thrilling role. But here she is challenging the levels we operate on. Cola Next's new ad is everything you need to pump up the emotions, the josh!
Cola Next recently launched its new ad featuring one of Pakistan's best actresses, Saba Qamar. Not only in Pakistan, but the actress is very famous in Bollywood as well, particularly for her role with the late legendary actor Irrfan Khan.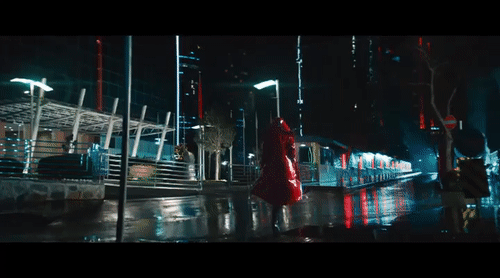 The action-packed ad of Cola Next starts with Saba Qamar grabbing a chilled bottle of the Cola Next, as she changes her attire showcasing her next-level looks. Saba Qamar looks absolutely stunning, and the Cola Next bottle in her hand makes the scenario is as catchy as possible.
The idea of the ad, as per our understanding, is to always thrive despite the challenges that you face every single day. The world will try to pull you down, but you need to rise to the occasion, raising your level and testing your limits! Saba Qamar's confidence, her pizzazz, and approach to life is what makes the whole thing click. While Cola Next gives you that extra oomph, Saba Qamar's presence compliments it perfectly.
The way Saba Qamar walks on the ramp, changes her dresses and shows that next-level confidence, is absolutely enthralling. The voiceover also gives you the goosebumps when Saba says: "Kya dunya tumhe batae gi? Tumhara level kya hai?"
That followed by the very catchy track stating: "Level bhara kuch next ker, josh ko apne test ker!" – the music on the background track is as good as the rest of the ad. The dancing on the yacht, riding a motorbike in a leather suit, the ad keeps on giving you that sense of adventure and how no one should dictate your life. You can do and become whoever you want if you have the right temperament and mindset.
The best scene from the ad is probably when Saba Qamar crashes into the scene, breaking a window on her motorbike. With Cola Next on her mind, the ad gives both an alluring and confident outlook of Saba Qamar, as she fights bad guys prominently.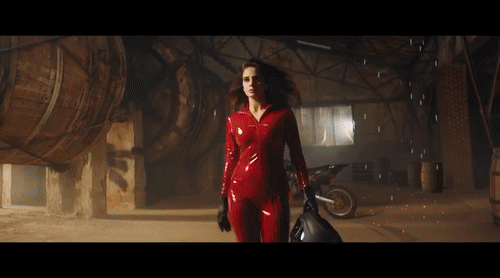 The way Saba Qamar uses her whip to clinch the Cola Next bottle from the bad guys and beats them profoundly, definitely takes the cake! The ad also showcases the ideology of Cola Next; how the drink gives you that extra sense of confidence and winning attitude.
So, if you've been tied down to other drinks for way too long, maybe it's time to take on a new challenge with Cola Next. Because we're pretty sure we want to 'test our josh'.